Welcome to Carrig Montessori School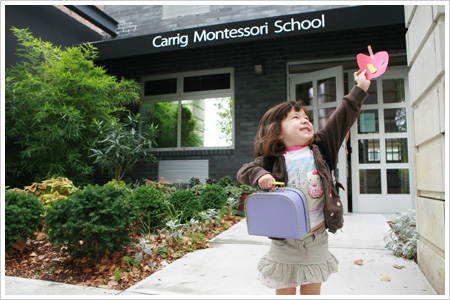 Carrig Montessori School is a traditional Montessori preschool, pre-k, and kindergarten located in Williamsburg. Our central location is convenient for those living in Bushwick and Greenpoint in Brooklyn, and Glendale, Maspeth, Middle Village, and Ridgewood in Queens. We take pride in being one of the few childcare centers in Brooklyn to offer the learning environment of a school, combined with the extended hours of a daycare.
Owned and operated by local parents since 2009, we are committed to providing high quality Montessori education at an affordable price. Our tuition reflects a true desire to serve the community and remain accessible to families in the neighborhood.
CMS Academic Year
Children ages 3, 4, and 5 are offered 5 day programs from 8:30am to 3pm, or as late as 6pm with our Extended Day option.
Summer at CMS
A summer program is available to those children enrolled in our Academic Year, allowing for year-round enrichment.
Mindful Parenting Class
For parents and their babies/toddlers ages 12 weeks to 2.5 years old, we now offer a six week Mindful Parenting course. This course is a wonderful introduction to the Montessori environment for both the child and their parent, grandparent or caregiver.
» Learn more about Carrig Montessori School